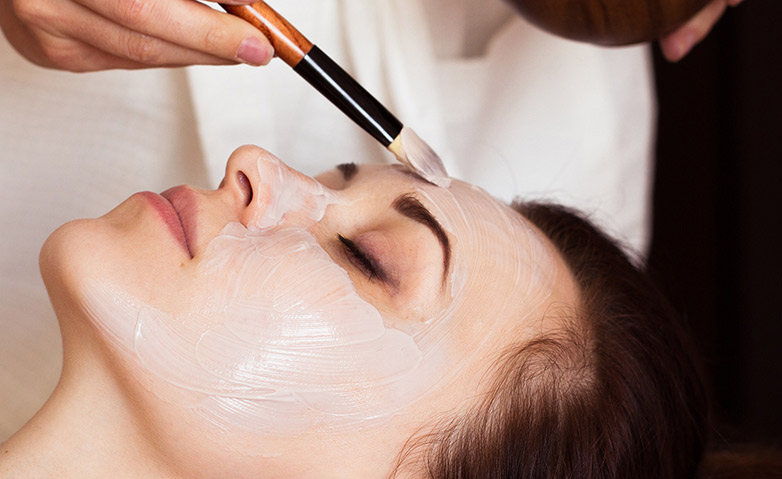 Aria Red Carpet Facial
A relaxing facial performed by our medical aestheticians introducing a double cleanse, exfoliation, facial mask, custom skin care products, manual extractions, red light therapy and a facial massage. This is for our more sensitive clients or those who prefer a more natural nonmedical treatment. Although still addressing areas of hyperpigmentation, hydration, finer lines and overall texture, our Aria red carpet facial gives you a glamorous glow for any event or everyday experience.
Acne Medical Grade Face and Back Facials
A full medical grade facial for those of us who are combating a few sporadic breakouts or fighting a battle of active recurring acne of face and back. This facial, performed by a medical aesthetician, is customized as to the severity of the clients needs. Specific products and procedure protocols are designed and discussed with the client. It is our concern as medical skincare professionals to educate our clients in all treatment plans and ensure that a full understanding of attainable client goals are supported and realistically achieved.
High Frequency

Direct high frequency is an advanced facial treatment which benefits most skin types and helps clear up skin conditions such as acne and hormonal breakouts. High frequency involves the use of a glass electrode filled with argon gas . As the gas is passed down the electrode an oxygen pocket is created between the electrode and the skin causing the oxygen to become unstable turning into ozone. Ozone in turn helps dry out blemishes and has an antibacterial effect so it is good for oily skin types as well as those with just a few acne blemishes. Its drying and germicidal benefits help calm down acne faster and prevent it from spreading over the face or body area. High frequency is usually added into an acne face or back facial or can be used alone.
Chemical Peels

A chemical peel is a skin-resurfacing procedure in which a specific chemical solution (made up of one or several acids) is applied to the skin to remove the top layers. The skin that grows back after a chemical peel is smoother and younger looking. Chemical peels are used to treat wrinkles, skin discoloration, and scars. A chemical peel is usually used in combination with other cosmetic procedures to enhance or maintain a desired look or effect. Aria Medical Aesthetics prides itself on our advanced knowledge of skin and skin health. Our medical aestheticians and nurses customize a chemical peel treatment series for each client depending on their issue or concern.