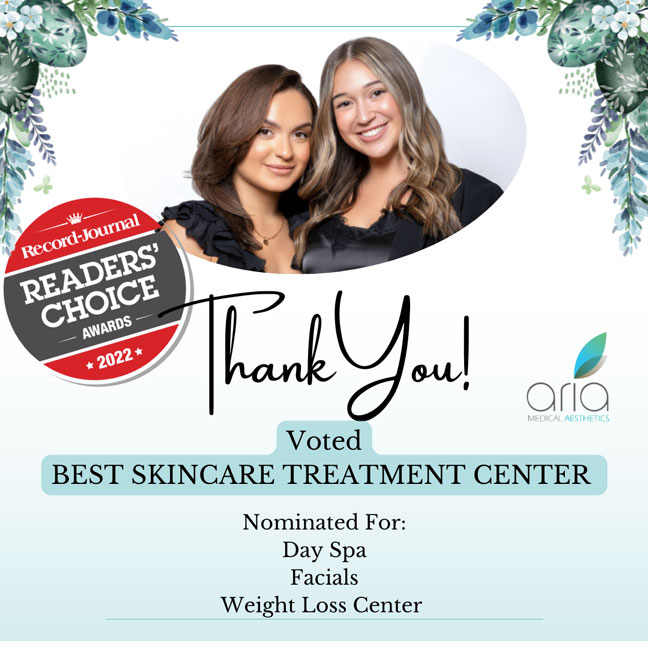 Welcome to Aria Medical Aesthetics!
At Aria Medical Aesthetics, we are proud to offer the latest state-of-the-art treatments and customized beauty regimen specifically tailored for you. 'Aria' is an ancient Sanskrit word meaning 'of noble character'. This description applies to our highly credentialed and compassionate staff who are genuinely committed to helping you look and feel your best. Aria Medical Aesthetics is a professional medical practice that operates on a high standard of safety and provides qualitative customer service while offering the latest advancements in non-invasive, anti-aging aesthetic treatments.
Whether you are seeking anti-aging treatments such as Botox or dermal fillers, skin rejuvenation by laser or light therapies, a body sculpting treatment such as CoolSculpting or laser hair removal, we the have the perfect solution in helping you achieve your personal aesthetic goals.
At Aria we inspire you to put your best face forward, unlock the limitless potential from within, and discover the beautiful self that you are.
Your journey starts here…










I found Aria after a few not so great experiences at MedSpas. I was immediately impressed by the overall looks and cleanliness. My experience only improved from there. Dr. B took the time to speak with me and listen to my concerns and desires for my skin. He encouraged me to try a hydro facial and I can safely say I am addicted. I will not go anywhere else. People have stopped me on the street to tell me how great my skin looks and I know I would not be there without the Aria team.
100% the truth!
Xoxo,
I recently went to Aria because I wanted to get dermal fillers for adding volume and minimizing wrinkles on my face. Lilly spent time with me first by showing me a mirror and asking me what I wanted to improve most with the budget that I had. I was very happy with the results because she does amazing work! I can highly recommend Aria to all my family and friends because they all made me feel special and really listened. I will go nowhere else.
Thank you so much for all of the work you did to help me gear up for my wedding day! I cant believe how much my sessions with you helped. Thank you for all of your recommendations as well!! I have always struggled with acne, and this truly helped so much. My skin looked flawless. I will absolutely be back!!