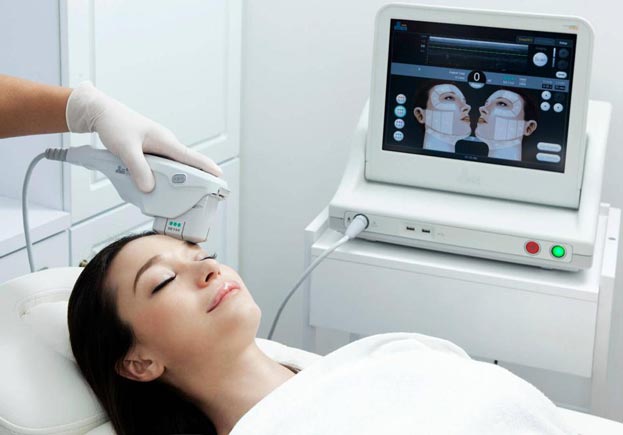 What is Ultherapy?
Ultherapy is the only FDA-cleared, non-invasive procedure that lifts the neck, chin, and brow, and improves lines and wrinkles on the upper chest. Through ultrasound imaging with Ultherapy, energy is delivered precisely to the place where it will benefit you most – for natural-looking results that improve over time.
As we age, collagen breaks down, resulting in loss of skin strength and elasticity. Through time-tested ultrasound technology, Ultherapy helps produce new collagen growth.
With Ultherapy, providers can see the layers of tissue they are treating, ensuring treatment is delivered to where it will be most beneficial.