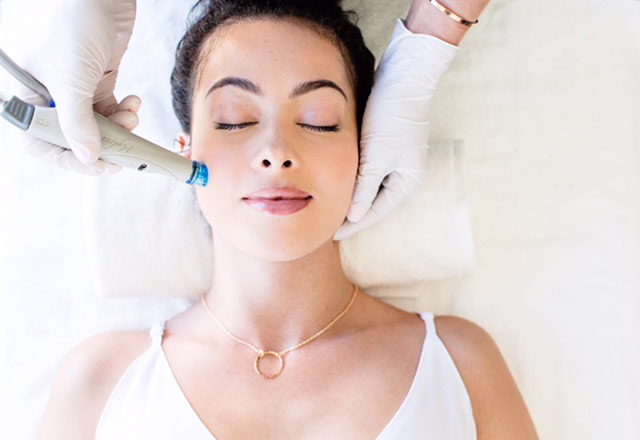 Nothing compares to the world's first hybrid skin system patented with Vortex-fusion technology. HydraFacial addresses the appearance of:
Fine lines and wrinkles
Elasticity and firmness
Skin texture
Brown spots
Oily and congested skin
Enlarged Pores
The amazing results are both instant and long-lasting.  3 steps. 30 minutes:
Cleanse + Peel: Uncover a new layer of skin with gentle exfoliation and relaxing resurfacing.
Extract +Hydrate: Remove debris from pores with painless suction. Nourish with intense moisturizers that quench skin.
Fuse + Protect: Saturate the skin's surface with antioxidants and peptides to maximize your glow.
NEED A BOOST? Tailor your treatment with HydraFacial super serums to address specific skin concerns using Brightalive, Dermabuilder, Growth Factor, or Britenol Boosts.
Live confidently through amazing skin! Make the best first impressions, enjoy the experience and delight in the result.