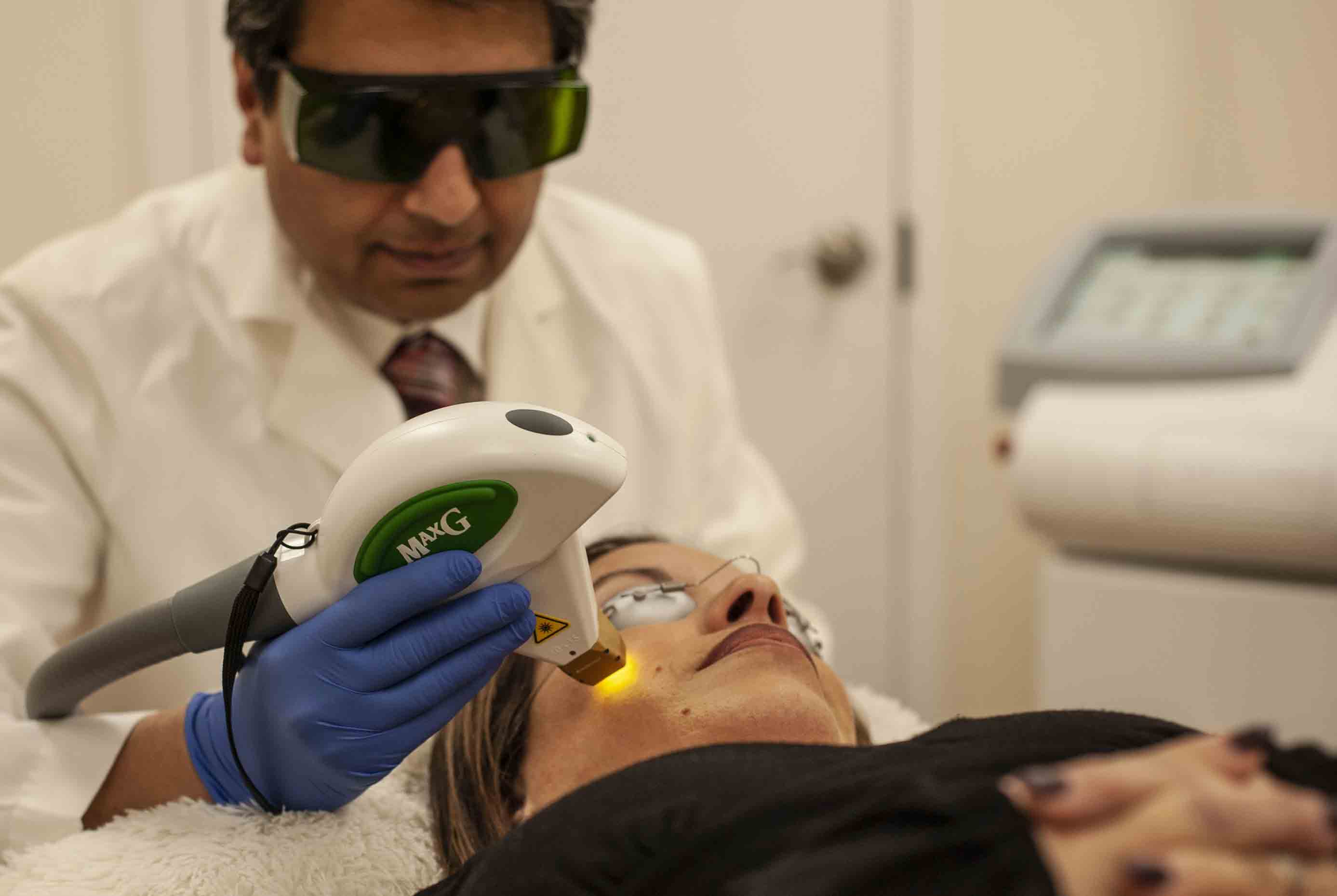 Intense Pulsed Light (IPL) Photofacial is a laser light treatment that targets pigment issues, such as brown spots, sun damage and red spots, and Rosacea. The bright light passes through the epidermis, drawing out the pigment producing cells and dispersing the uneven pigment. IPL Photofacial can be used on the face, neck, chest, shoulders, back arms, legs and just about anywhere else. IPL Photofacial is also an effective treatment for broken veins and spider veins.
What Does IPL Photofacial Treat?
Brown and red spots
Freckles
Sun damage
Spider veins
Redness
Rosacea (enlarged facial blood vessels)
Pigment imperfections
How Does IPL Photofacial Work?

IPL Photofacial is Intense Pulsed Light that emits multiple wavelengths into the skin and effectively targets pigment producing cells below the surface of the skin. The light energy is converted to heat energy and destroys the hyperactive melanin producing cells in the layers of your skin, eventually dispersing pigmented areas. The spots are pulled to the surface, eventually turning into a coffee-ground-like texture that eventually flakes off revealing beautiful, radiant skin beneath.