June Newsletter & Updates
Take advantage of these June savings and special offers!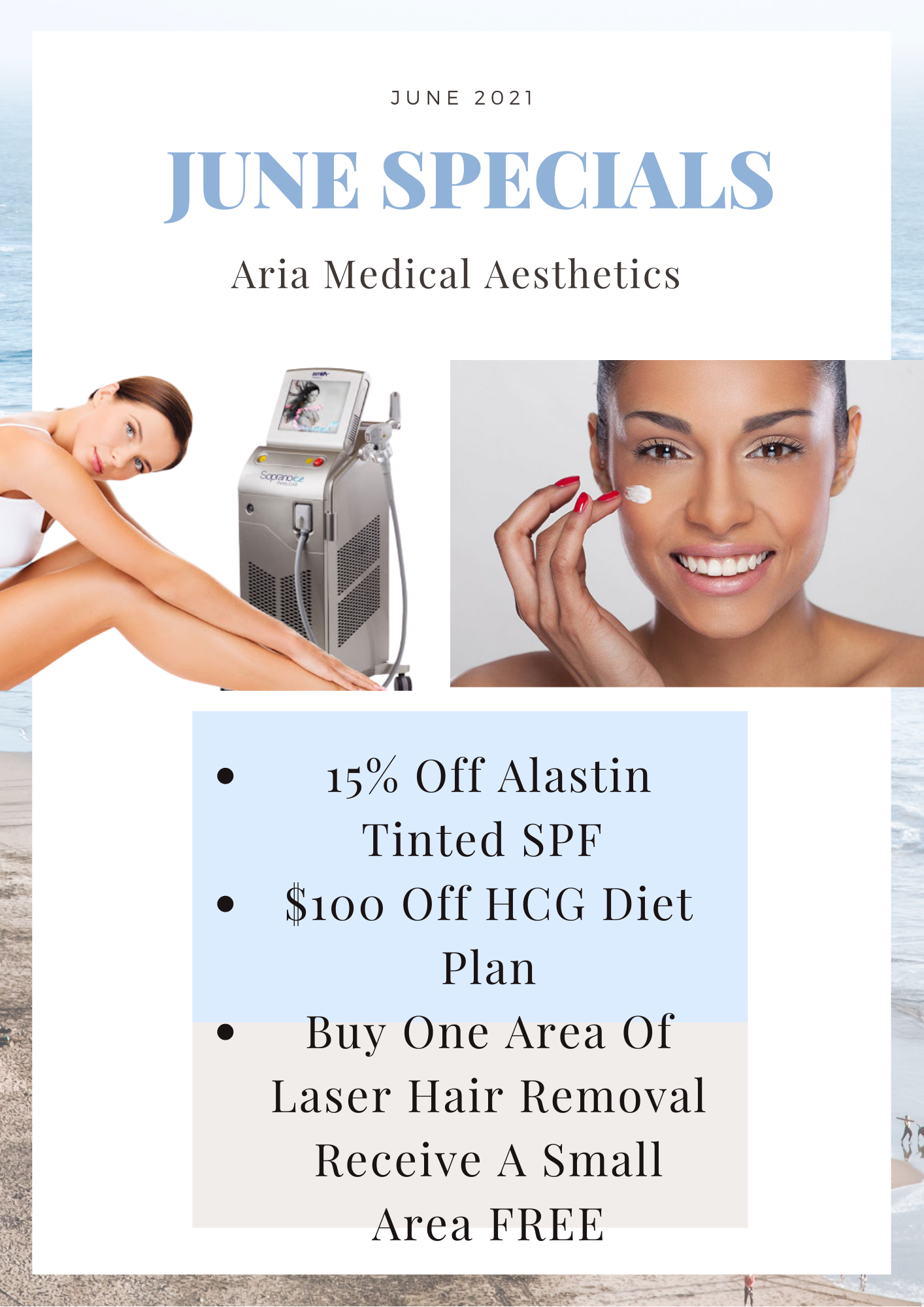 Laser hair removal is not only one of the most popular treatments in aesthetic medicine but now thanks to Aria it's also one of the most affordable. Aria Medical Aesthetics has made it so easy for everyone to feel and look their smoothest. Our monthly memberships are determined as to what the treatment size is.
How It Works:
Aria laser hair clients are free to choose which area or areas they would like laser hair performed. Simply choose the area sizes you want laser hair performed and we will schedule an appointment appropriate for the treatment area.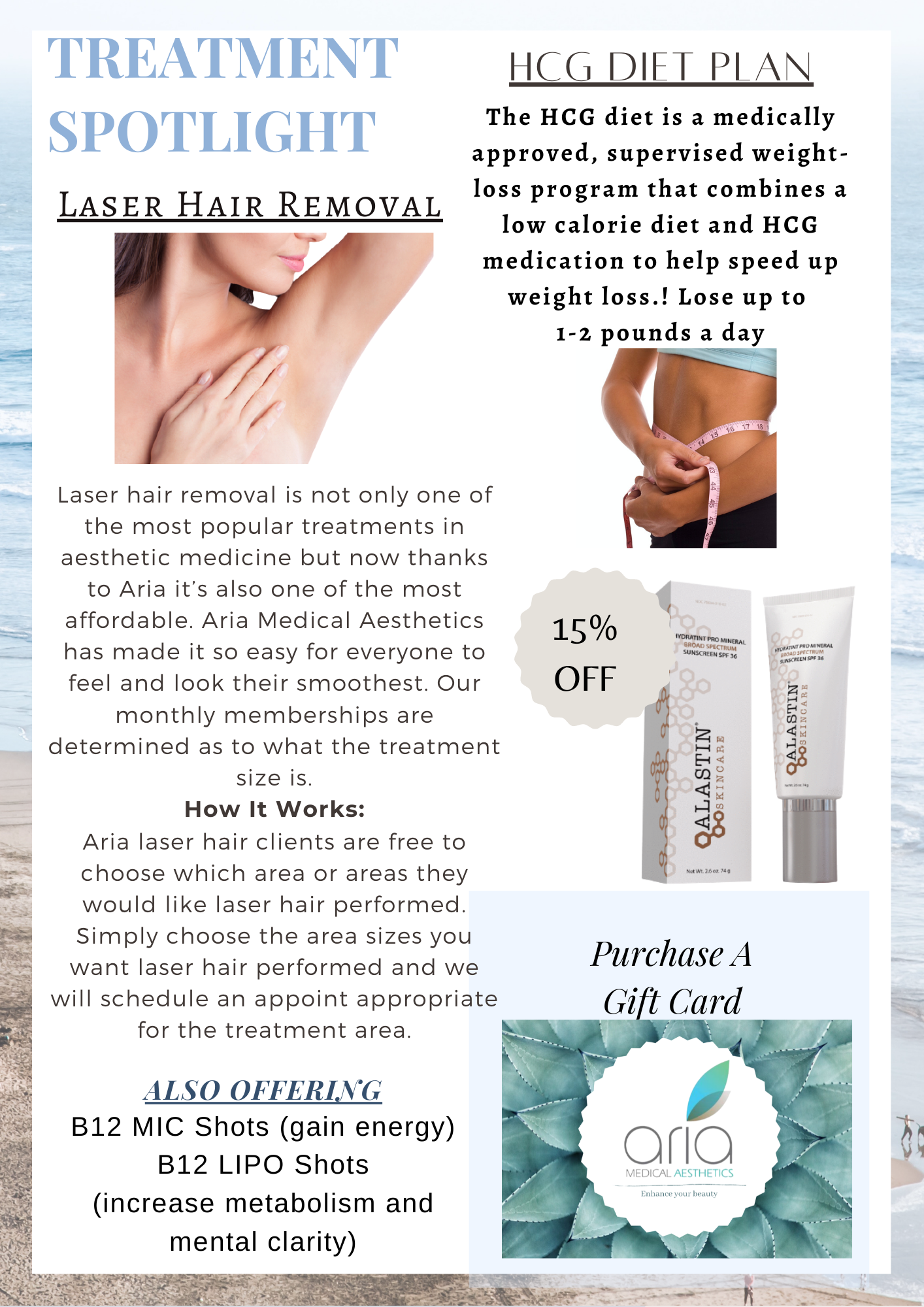 ALSO OFFERING

B12 MIC Shots (gain energy)
B12 LIPO Shots (increase metabolism and mental clarity)
HCG DIET Plan
The HCG diet is a medically approved, supervised weight-loss program that combines a low-calorie diet and HCG medication to help speed up weight loss! Lose up to 1-2 pounds a day
Broad Spectrum SPF 30+ Sunscreen
An elegant, moisturizing 80-minute water-resistant sunscreen that is formulated with highly effective hydrators and enhanced with antioxidants and skin soothing phytonutrients.
Developed to be used daily, and immediately following skin treatments.
Broad Spectrum UVA/UVB sun protection
Moisturizing UV protection for the face
Ideal for use post-procedure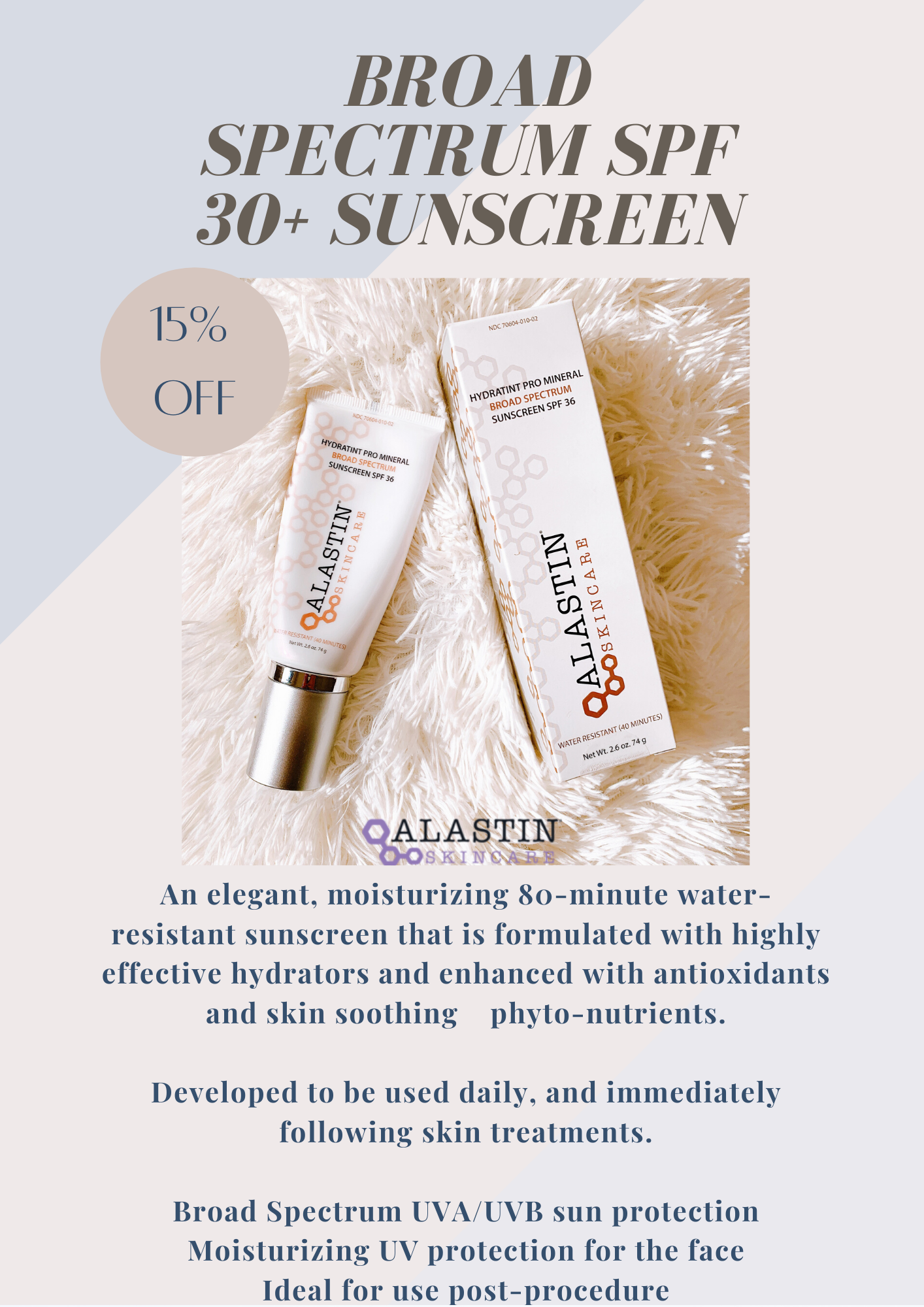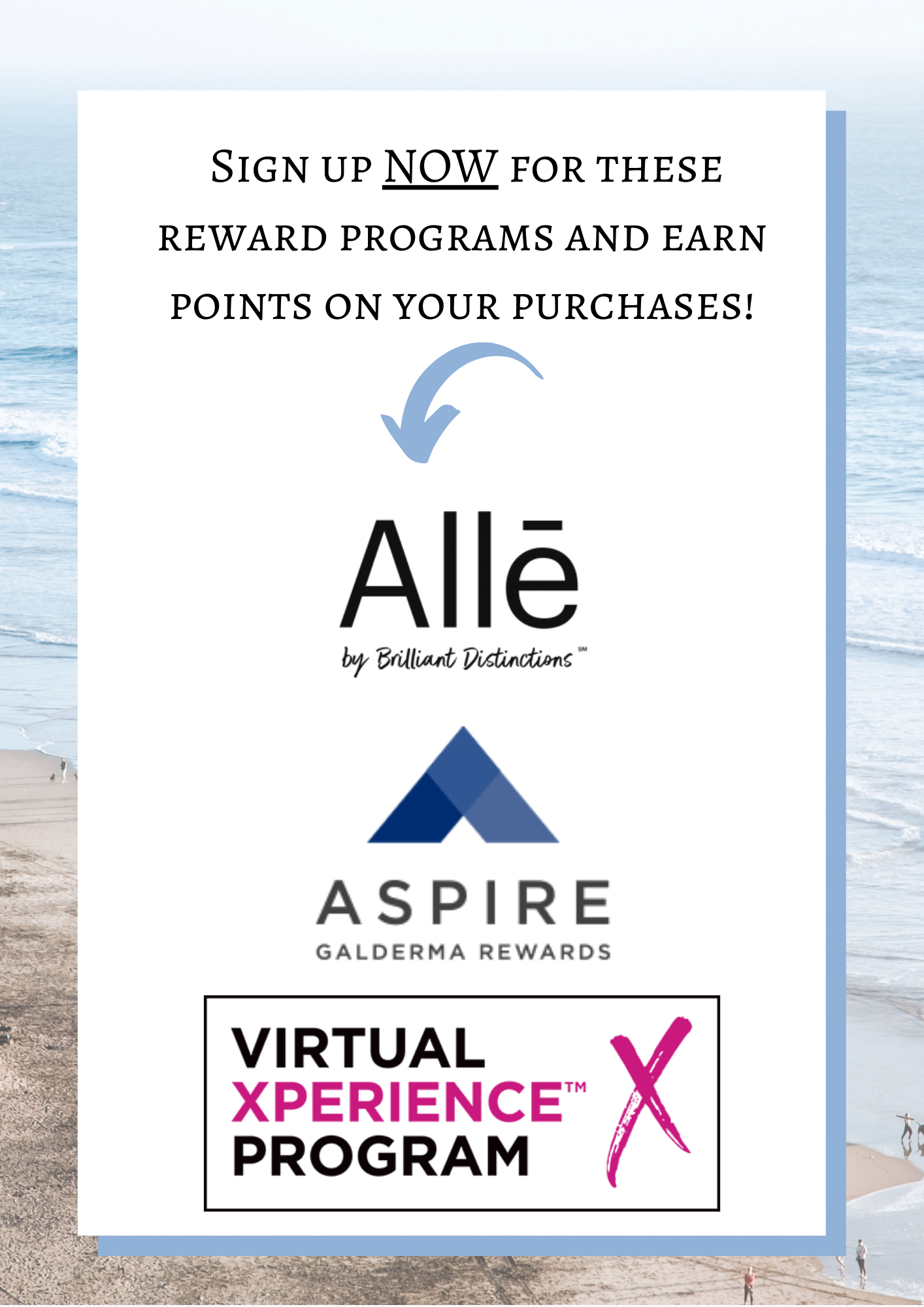 Our Employee of the Month: Anil Bhardwaj, MD (Owner and Director) 
Dr. Bhardwaj is a Board Certified Anesthesiologist and is a practicing Anesthesiologist with Integrated Anesthesia Associates. Dr. Bhardwaj provides perioperative care of patients in addition to the specialties performed by the surgical division including; General Surgery, Neuro-surgery, Orthopedics, OB-Gyn, Vascular surgery and ENT. As a part of the anesthetic care team, Dr. Bhardwaj performs invasive hemodynamic monitoring and nerve blocks using ultra-sound guidance.
After 25 years as a Practicing Anesthesiologist, Dr. Bhardwaj began to develop an interest in aesthetics and the aftercare and healing process of his patients after complicated surgeries. Dr. Bhardwaj is a founding member of Aria Medical Aesthetics since it was established in 2015. Dr. Bhardwaj and his highly credentialed staff operate on a high standard of safety combined with exceptional client service.
Dr. Bhardwaj is certified in cosmetic injectable techniques from The Esthetic Skin Institution and certified from Cynosure for performing laser and photo light therapies for skin rejuvenation. Dr. Bhardwaj is a dedicated professional in the field of aesthetic medicine. He specializes in cosmetic injectables and laser treatments for skin care. With an artistic eye and many years of skill with injections as a practicing anesthesiologist, he is able to produce natural and subtle results in non-surgical facial rejuvenation. Dr. Bhardwaj's compassion and honesty inspires trust and confidence in his patients to achieve the optimal results they most desire to look and feel their best.